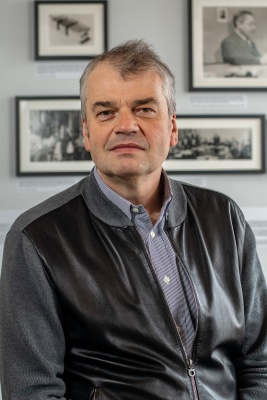 Welcome to the Basov group at Columbia
Dmitri Basov is a Professor of Physics in the Department of Physics at Columbia University. His research focuses on electronic phenomena in quantum materials that he investigates using a variety of nano-optical techniques developed in his laboratory.
National Academy of Sciences 2020
Gordon and Betty Moore Investigator in Quantum Materials, 2014-2019 and 2020-2025
Vannevar Bush Faculty Fellowship, 2019
Frank Isakson Prize for Optical Effects in Solids, American Physical Society, 2012
Humboldt Research Award, 2009
Fellow, American Physical Society, 2005
The Ludwig Genzel Prize, 2004
Alfred P. Sloan Fellow, 1997
Ph.D., Lebedev Physics Inst, Academy of Sciences of Russia 1991.
Associate Professor, University of California, San Diego 1997-2001.
Postdoctoral research associate, McMaster University 1992-96.
Professor of Physics, University of California, San Diego 2001 – present.
Assistant Physicist, Brookhaven National Laboratory 1996.
Higgins Professor of Physics, Columbia University, 2016 – present